A collection of links to Scottish-related websites including News & Events, Organizations, Highland Games, Reference, Mercantile, Music & Dance, Eclectic, Books & Authors and Travel.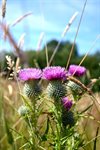 How did the thistle become the national flower of Scotland? As a senior year project, a young woman named Kensie has taken on a project of reaching out and sharing resources with others online. Fortunately she included us when she shared the following link offering an answer to how the thistle became the national flower of Scotland. Thank you Kensie! https://www.serenataflowers.com/en/uk/national-flower-scotland
But wait! Before you continue reading our usual links, (as a popular British TV show used to say) here's something completely different ...
George Washington's Wallies
We received this article from two students, Brooke and Natalie, who are learning about the Revolutionary War and George Washington! It is about
some of the myths surrounding George Washington's wooden teeth and it's very interesting:
http://www.highridgedental.com/resources/sinking-your-teeth-into-history
OK, so George Washington's ancestors were English, not Scottish, and his wallies (Scottish for "dentures") were American, but it's still a great
story! We'd like to thank Brooke and Natalie for visiting our Caledonian site, and for sharing their research.
Local Scottish Shops & Scots (as advertised in The Heather Bell, and featured at Caledonian Functions):
* Scottish Sword & Shield - Check out our prices! (253) 661-6193 Visit our website: http://scottishsword.com E-Mail pat@scottishsword.com Featuring:
Baskethilt swords, Claymores, Dirks, Sgian dubhs, Sporrans, Tartan ties and Scarves, Sword belts, Kilt belts, buckles, Clan badges, Celtic Jewelry, and Targes
Also featuring: Antique swords and Scottish Militaria. Prices on request.
* A British Affaire - now located in Tacoma at Freighthouse Square. 430 East 25th St, Ste 3, Tacoma, WA 98421 Phone: 253.906.3388 Fax: 206.600.6327 "Foods, Teas, Fine China and a Bit of Whimsy for the Little Bit o'Brit in All of Us!" http://www.abritishaffaire.com
* Piping Duo - (253) 759-4148 Seamus Neary and Suzanne Wolf, 2406 North Stevens, Tacoma, WA 98406. Make your occasion memorable! Nothing is as stirring or as poignant as the Highland Great Pipes. We also play Scottish smallpipes, flute, and whistle, and can provide guitar or fiddle.
* The British Pantry Ltd. - Bakery, Deli, Tearoom and Restaurant. Lunches, Afternoon Teas and Dinners. Featuring: Homemade British Foods - Pork Pies, Sausage Rolls, Pasties, Steak, Kidney Pies, English Sausages & Assorted Cakes. British Imported Foods - English Wedding Cakes. Catering: Office Parties, Open Houses, Etc. Hours of Operation: Sunday through Tuesday 10-5, Wednesday through Saturday 10-9, Sunday Brunch Served 10am-1pm, Note: Diners must be seated half hour before closing. 8125 161st Ave NE Redmond, WA 98052 (425) 883-7511
*The Highland Inn of San Juan Island - Helen King, Innkeeper. P. O. Box 135 Friday Harbour, WA 98250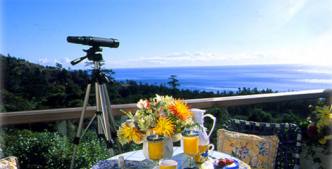 "Your San Juan Island getaway starts here in Friday Harbor in the beautiful Pacific Northwest. This Island Paradise is full of magical experiences, and what better place to stay than at The Highland Inn bed & breakfast on the exclusive west side of San Juan Island. Think of this quiet, secluded Friday Harbor inn as your retreat with every possible soothing comfort."
"Featured inn on "Northwest Backroads" recent television show
and winner of the "Great Escape Best Bed and Breakfast Inn"

Highest rating of FOUR KISSES given in the newest
edition of Best Places to Kiss in the Pacific Northwest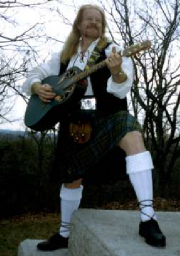 * Red McWilliams - "America's Celt". I welcome you to my world of Celtic Music. Take a moment to look through the pages that I have. Grab a wee dram of some fine single malt Scotch, like Laphroaig, Oban or Tomatin, and stop by my "Recordings" page and click on the sound bytes. Pictures will be posted and changed from time to time. So come back again because you're always welcome at my house! But next time, bring a wee dram for me wi' you! http://home.flash.net/~celtsong/ * The Northwest Junior Pipe Band - a nonprofit organization that provides an alternative music experience for kids age 8 to 18. The band is based in Shoreline (North Seattle, WA) and is open to any young person in the Puget Sound region interested in Scottish piping or drumming. The NWJPB is a competition and performance-oriented pipe band, traveling each summer to Scottish Highland Games, competing against other bands and playing for the thousands of people who attend these events. The band also performs at a variety of festivals, parades and private events throughout the year. http://www.nwjpb.org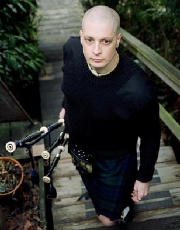 * Don P. Scobie, Highland bagpiper - Visit Don's delightfully wacky web site, read about his exciting debut solo album, and how you could advertise on his shaved noggin! http://www.bagpiperdon.com Editors note: You haven't heard the theme from Star Wars until you've heard Don play it on the great highland pipes! He's a very imaginative, and inventive piper. * Nae Regrets - Celtic/Fusion/Experimental: "The band formerly known as Circle of Stone". Don Scobie on pipes and Anthony on drums have brought their band out of hiatus and renamed it "Nae Regrets". The same great, innovative sounds with a new name.
http://www.myspace.com/naeregrets
Local Radio
* A Weekly Offering from KBCS: "Sunday's Hornpipe" - True, this isn't a link to a web site, however, while surfing the web, you can have your radio tuned to KBCS 91.3 FM every Sunday and listen to a great show from 3:00-6:00 called "Sunday's Hornpipe" featuring Scottish, Irish, & related Celtic music.
LOCAL SCOTTISH INFORMATION
* The Scottish Directory for the Pacific Northwest - Providing information on:CONTACTING OTHER SCOTS: Clan representatives, Pipers, Pipe Bands, Piping Instructors, Scottish entertainers & Musicians, Scottish Societies, andDancing & singing groupsWHERE TO BUY: Highland dress & accessories, Piping & drumming supplies, and GiftsSOURCES FOR: Scottish ancestry, Tourist information, and Accomodations in ScotlandUPCOMING SCOTTISH EVENTS, Highland Games & festivals, St. Andrew day dinners...AND MORE!Harry and Diane McAlister's info-packed, "who's who", The Scottish Directory for the Pacific Northwest, covering Alaska, Washington, Oregon and Idaho, is updated and published yearly by Scottish Connections P.O. Box 7865 Tacoma, WA 98417 (206) 310-1990 scotinfo@nwlink.com
* The Washington Camanachd Club (AKA Shinty) - The great Scottish sport of Camanachd, or Shinty is indeed active in the Seattle area! All skill levels are welcome and they offer coed teams. The WACC formed officially in the fall of 2006 and have regular practices in Seattle and Vancouver Washington, with members coming from as far South as Portland and as far North as Bellingham. Info about where and when practices are can be found on our website as well as how to contact us for more information. We will be making presentations and having a booth set up at many of the local Highland Games, so keep your eyes peeled and be prepared to join in the fun.

Learn more about this great Scottish sport at: http://www.shintywa.com/
Local Scottish Highland Games


* Seattle Scottish Highland Games Association (hosts of The Pacific Northwest Scottish Highland Games & Clan Gathering in Enumclaw).

"The Seattle Scottish Highland Games Association, a non-profit (c)(4) group, was formed in 1947 by a local group of prominent Scots. The Association provided this group of fellow Scots a means of keeping their ethnic origin alive as well as stimulating an interest in Scottish Highland Games through Scottish dancing, piping, drumming and athletic competition. Listed among the first patrons were Emil Sick, Governor Arthur Langlie, Mayor William Devine and John L. Scott.
The first "Seattle Scottish Highland Games" were held in the West Seattle Stadium. Since that time the Highland Games have become a true Pacific Northwest event, thus the name change in 1980 to the "Pacific Northwest Scottish Highland Games & Clan Gathering." Our other sites have included Bothell, Burien, Everett, Fort Lewis, Kirkland, Renton, the Seattle Center and now the Expo Center (formerly the King County Fairgrounds) in Enumclaw.
* The McKenzie Highland Games in Springfield, Oregon. An exciting new addition to the Pacific NW!
June 9, 10 and 11th at Bob Keefer Activity Center, 250 S. Main Street, Springfield, Oregon.
We offer Highland, Irish and Scottish country dancing, pipes n drums, mass bands, clans, Saturday evening social, Friday Piobaireachd Night,
Afternoon Tea, British Car Show, Kidz Zone, food courts, VIP ticketing, live music and 3 beer gardens.
NEWS AND EVENTS


* The Flag in The Wind - "A weekly online newspaper bringing you information on the political scene in Scotland: part of the monthly Scots Independent." http://www.scotsindependent.org/

* The Scottish Parliament http://www.scottish.parliament.uk/

* CNN Weather - World wide weather reports http://www.cnn.com/WEATHER/

* Scottish Banner - Scottish news & events http://www.scottishbanner.com/

* U. S. Scots - "Celebrating our Scottish heritage" http://www.usscots.com/

* BBC Scotland - Online news http://www.bbc.co.uk/scotland/

* Scotland Online - Scottish news & events http://www.scotlandonline.com/

* Simply Scottish.com - On-line Scottish radio, news & more http://www.simplyscottish.com/

* Tartan Umbrella - Scottish Internet Magazine (Editors note: Be Patient. This site can be a slow loader) http://www.tartanumbrella.com/index.asp?ID=20



SCOTTISH ORGANIZATIONS


* The Scottish Coalition - Six national Scottish/American organizations http://www.scottish-coalition.org/

* Big Hearted Scotland - A consortium of nine Scottish charities http://www.bigheartedscotland.org/
* The Scotland Funds - The mission of The Scotland Funds: "To activate and involve the Scottish Diaspora, initially in North America, in the funding and delivery of projects which will address the issues of education, cultural development and economic regeneration in Scotland. By doing so The Scotland Funds will enrich the lives of all those who participate." We have no false modesty or meagre objectives in our ambitions. Our new Parliament is in place, the first in 300 years, and there is a new mood of optimism in Scotland. http://www.scotfunds.org/

* Slighe nan Gaidheal - Seattle's Gaelic language and cultural society http://www.slighe.com/

* National Tartan Day for Washington State - http://www.tartanday-wa.org

* The New York Caledonian Club-Established in 1856 http://nycaledonian.org/

* The St. Andrew's Society of San Francisco - Organized in 1863 (unable to find a current website).
* Clan Donald USA - North Pacific Region "It is no joy without Clan Donald". http://www.clandonaldusa-northpacific.org/

* The St. Andrew's Society of the Inland Northwest - spokanescots.org, the website of the Saint Andrew's Society of the Inland Northwest. Since 1954, the Society has been active in promoting Scottish heritage and cultural preservation in Eastern Washington and Northern Idaho. We are a non-profit, non-sectarian organization open to all, without bias to race, color or gender, to anyone of Scottish descent, or any other person who has a strong interest in Scottish heritage or culture. http://www.spokanescots.org/

Highland Hospice - The Hospice is launching a Christmas CD featuring top Scottish musicians singing Gaelic Christmas Carols. The CD will raise funds which will allow us to offer an exceptional standard of free care and support to people with life-limiting illnesses and their families, Highland-wide.
The CD is called Brigh na Nolliag, which means 'Essence of Christmas' and will be launched on Thursday 15th September 2011. Copies will be available to retailers and the public as of then. The CD has a recommended retail price of £12 (Stirling). The artists featured on the CD include;
Julie Fowlis
Kathleen MacInnes
Bruce MacGregor and many more
All tracks were recorded for two Watchnight Services broadcast on BBC Alba in 2008 and 2009 and this is the first time they have been made available to buy. No artists will receive a fee.
http://www.highlandhospice.org.uk/
REFERENCE & EDUCATION
Sabhal Mòr Ostaig UHI on the Isle of Skye is the only college of its kind in the world offering further and higher education through the medium of Scottish Gaelic. Whether you would like to study on campus or at a distance, there are courses available for complete beginners in the language to undergraduate and post-graduate programmes. http://www.smo.uhi.ac.uk/gd
* A Guide to Scottish Tartans - https://www.lulus.com/blog/fashion/a-guide-to-scottish-tartans/ Note: The Caledonian & St. Andrew's Society of Seattle would like to thank a young lass named Payton Palmer for sending us this link to share. Payton's Girl Scout troop is currently working on their Family Heritage Fun Patch and she found some useful information on our site. The maternal side of her family is originally from Edinburgh. Payton and her family have been researching Scottish recipes, traditional Scottish songs and dance and have just started their family's Tartan. As a thank you for helping with her research, Payton passed along this Guide to ScottishTartans she found. Thank YOU Payton!

* Ancestral Scotland - Trace your Scottish ancestors on the internet http://www.ancestralscotland.com/

* Distant Cousins -Scottish genealogical resources http://distantcousin.com/Links/Ethnic/Scot/General.html

* Your Scottish Kin - Scottish geneology research service based in Fife. Specializing in family trees as a unique gift. http://www.scottish-genealogy.co.uk/

* The World of Robert Burns http://www.robertburns.plus.com/launchrb.htm

* Access historical Scottish film - More than 100 years of Scottish film heritage is now available to access. online. 'Archive Live', part of the Scottish screen archives, holds more than 3000 hours of film which can now be searched by anyone via a unique website. The Scottish history held on tape includes the earliest known films of Queen Victoria in the grounds of Balmoral in 1896 and even the first ever footage of 'Nessie' from 1936. http://scottishscreen.com/archivelive
* Family-History-Scotland.co.uk - How to trace your family history for free. "Genealogy, geneology, family history, ancestry, whatever you call it and however you spell it, like me, you're probably trying to learn more about your Scottish family tree." "This site is 100% FREE to all who care to visit and peruse what I have to say. You will notice that I do carry some ads, these help pay the bills, but you are under NO OBLIGATION to click them in order to view the site. At time of writing some 1000 people have dropped by since my last update at the end of August 2005." Tracing Family History in Scotland includes a Getting Started Guide and searchable surname database covering Scottish history to 1600.
http://www.family-history-scotland.co.uk
* Your Scottish Family Tree - Do you want to find out who your Scottish ancestors are, where they came from and what they did for a living? Genealogy has become increasingly popular and we can assist you with tracing your Scottish family tree by accessing the official records in Scotland. We are based in West Lothian and provide a professional and friendly service. An experienced genealogist will produce your very own Scottish family history. Find details of what certificates we provide and what records we research. See our price structure and how to get in touch. Details of links to other sites which include reference to Your Scottish Family Tree. http://www.YourScottishFamilyTree.co.uk
*The McKirdy Index - an Analytical Genealogical Finding Aid to the Statutory Registers of Death for Scotland 1855-1875.
The McKirdy Index is an ideal medium for Scottish Genealogy, enabling researchers to locate Scottish ancestors. Some of the data listed shows details from the mid 1700s, as the death entries for someone who died in 1855 aged 80-100 may show their parents. http://www.mckirdyindex.co.nz/
* Scottish Roots - Scotland's foremost genealogical research service. Established in Edinburgh in 1984, we have undertaken over 11,000 investigations for customers from all over the world, including quite a few famous faces!
Our researchers will provide you with detailed ancestral research searching only authentic records from Scotland's main record office, New Register House. Here we search birth, death and marriages certificates, census returns, parish registers and tombstone inscriptions. http://www.scottishroots.com
* Oy-Ma.Com - A world-wide, regional resource containing news, pictures, and links http://www.oy-map.com
* Your Scottish Descent - Based in Scotland Your Scottish Descent offers a professional Scottish family history research service to anyone looking to find out about their Scottish ancestry. We work hard to trace and build your Scottish family tree, helping to bring you closer to your Scottish roots. http://www.yourscottishdescent.com
* Echoes of Home - We are a small Scottish company based in Aberdeenshire, Scotland producing personalised videos for expatriate Scots. For parents or grandparents who left Scotland many years ago, their early years captured on video, including homes, schools, childhood haunts, the church where they were married, the places where they worked. We will interview friends and relatives still in Scotland and produce a gift for that very special occasion which will be watched by them over and over and after they are gone be an heirloom to be enjoyed by future generations. Their roots which once lost can never be recaptured.

A video we produced for a surprise golden wedding present for a lady in Nova Scotia brought the response from the golden couple: "We would not have appreciated a million dollars half as much. We have watched it over and over and always found something more to enjoy."
The clip on the website was produced for a lady in Tasmania who left
Scotland 60 years ago and wanted to see her old home once again as she knew she would never return to Scotland. She was delighted with the video. http://www.echoesofhome.co.uk
Pacific NW Life Stories brings life to the family tree through the power of stories. Joan Gordon audio-records interviews with clients while they tell their life stories, and then transcribes the spoken words into a written document. These life stories in combination with the family's genealogical records create a living legacy gift for future generations.
* The Scottish Wedding Planner - by Nicola Taylor (see full description/link under Books below)
* The History of Bagpipes in the Theater - http://www.theaterseatstore.com/history-of-bagpipes-in-theater
* A Symphony in Stone - DVD 2019 60 Minutes
Celebrating and explaining Glasgow's stunning cityscape and architecture
Celebrates and explains Glasgow's stunning cityscape and architecture and which reflects a city of extraordinary and brilliant individuality.

The city's phenomenal growth and the creation of wealth during the industrial revolution bought about innovation in planning, architecture and design. Trade in tobacco and sugar, both highly dependent on slavery as the fountains of great wealth, were superseded by innovation and production in engineering and shipbuilding
As the population of Glasgow expanded, soaking up the employment opportunities provided by industrial growth, so too did the tenement; Glasgow's answer to housing need.
While tenements for workers were smaller and those for the middle classes larger, their design, and the use of stone and external appearance provided consistency and continuity in the townscape.

At close of the century important trends affected Glasgow's architecture: art nouveau approach of people like Charles Rennie Mackintosh and others whose experimentation with new materials like iron and concrete demonstrates the American influence. Glasgow 'style' encompassed not only architecture but interior and furniture design.

The film which describes these trends and influences makes excellent use of Glasgow talent: the work of a young, innovative company, Production Attic; Bill Paterson provides the linking narrative; the music was composed by Scottish Opera's composer in residence, Lliam Paterson and performed by members of the Opera's orchestra. Interviews with Gavin Stamp, Fiona Sinclair, John Hume, Niall Murphy and Ruairidh Moir provide expert opinion and commentary. The film was produced by Tony Burton OBE.

This can be rented on our Video on Demand system for £2.50 View as often as you like within a 48 hour period of your own choosing. Price may vary slightly above or below the stated price according to fluctuation between the £ and the $.

The Video on Demand Sale price is £15.00 View trailer by clicking on Video on Demand button www.concordmedia.org.uk
MERCANTILE
* Good News! GaelSong, a celtic giftshop in Seattle, has re-opened in the U District at 1314 NE 56th, Seattle, 98105 (206) 526-8360 Welcome to GaelSong Celtic Gifts & Jewelry! Unique Celtic jewelry and gifts imported from Ireland, Scotland and Wales are waiting to be discovered here. Featured inside are Celtic wedding rings and diamond engagement rings, Claddagh jewelry, tapestries and textiles, clothing and accessories, and leather journals. We also carry many products with Celtic knot designs, the Tree of Life, Celtic crosses, Ogham, fairy motifs, and Pagan and Goddess items. Shop onlinhttp://www.scotlandsgiftshop.come or from our print catalog!
http://www.gaelsong.com/


* A British Affaire - is now located in Tacoma at Freighthouse Square. 430 East 25th St, Ste 3, Tacoma, WA 98421 Phone: 253.906.3388 Fax: 206.600.6327 "Foods, Teas, Fine China and a Bit of Whimsy for the Little Bit o'Brit in All of Us!" http://www.ABritishAffaire.com

* The Celtic Treasure Chest - 5639 Dunbar St., Vancouver, V6N 1W5; phone 604-261-3688; 604-261-3601. Their shop is filled with great British treats (see list below) and they also organize a September tour to Scotland www.celtictreasurechest.com

- Thornton Toffee, Edinburgh Rock, Lees, Galaxy & Cadbury Chocolate Bars
- Sweets and Savouries galore
- Golden Wonder & Tayto Crisps
- Twiglets, Fudges, Toffees & Turkish Delight
- Edinburgh & Walkers Shortbread
- Barrys, Bewleys, Ty.Phoo Nambairrie, Namosa, Yorkshire, PG Tips,
Punjana, Taylor's of Harrogate, Scottish Blend Twinings
- 45 plus Bulk Teas
- Irn Bru, Ginger Beer, Vimto, D & B, Lueozade
- Hermosa Coffees - Regular, Latte, Mochas Cappucinos, Espressos
- Duerr's, MacKays, Scott's, Chiver's and Wilkin's Jams and Preserves
- Chutneys, Piccalilli Mustards & Preserves
- Opie's Pickled Walnuts and Chutneys
- Currant Slices, Bakewell Tarts,, Eccles Cakes
- Meat Pies,- Pastys and Scotch Eggs
- Ayrshire Bacon, Irish Bacon
- Haggis, Black and White Pudding and Sausages galore
- Kippers and Haddock
- Potato bread, potato cake

* House of Tartan - Tartan fabric and more http://www.house-of-tartan.scotland.net/

* Scotweb - "Bringing the world the best of Scottish goods and services over the web." http://www.scotweb.co.uk/

* Scottish Crafts Direct - Scottish crafts and gifts made by Scots http://www.scottishcraftsdirect.com/

* Dressed by Scotland - A family-run mail order attire company http://www.dressedbyscotland.co.uk

* Highlander Graphics - (Editors note: Check out their extensive page of Links) http://www.highlandersoftware.com/index.html

* Lamb's Haggis - Supplier of Haggis by mail order http://oatmealsavage.com/

* Tartan Scottie - "Celebrating Scottish Terriers and their people". http://www.tartanscottie.com/

* Highlandscapes - Photographs from the Highlands and Islands of Scotland By Donnie M Montgomery http://www.highland-landscapes.co.uk/


* Caledonia Photography by Douglas Ritchie - My name is Douglas Ritchie and I am a semi-professional photographer from Ayrshire on the west coast of Scotland about 12 miles from Robert Burns cottage.

I have been passionate about landscape photography for more than 30 years
especially my beloved Scotland.

My Website is: http://www.caledoniaphotography.com

* Briathra-Amhran-Ceol (Words, Music & Song) - supporting the Gaelic language. http://www.briathra-amhran-ceol.scotnet.co.uk/

* Shop-in-Scotland - "Your one stop Scottish shopping site" (Editors note: After checking out their merchandise, go to the bottom of the page and open their wonderful new list of Links.) http://www.shop-in-scotland.net/

* Keltic Nations - A family owned and operated business located in Ottawa, Ontario Canada offering fine Celtic jewelry including handmade Celtic wedding bands, original artwork by North American artists, hand-crafted acoustic instruments and more. http://www.kelticnations.com/

* Highland Tide Wear, LLC. - "The new wave in Scottish clothing. Clever clothes for the spirited Scot." http://www.highlandtide.com/

* The Campbell Collection - Including Ken Campbell's photos of Scotland http://www.campbellcollection.com/

* Scottish Castle Pics - Bennett Celtic Art - "Thrifty, heart-felt art that takes you back to your Scottish roots and fits today's decor. Original paintings, commemorative games posters, prints, stationery, and t-shirts by D. Bruce Bennett. http://www.bennettcelticart.com/

* LeatherSporran.Co - Scottish manufacturers of hand crafted sporrans, braided Celtic knotwork leather goods and other regalia for the highland dress market. http://www.leathersporran.co.uk/

* Proudly Scottish - The exciting on-line shopping service, specialising exclusively in quality Scottish gifts, souvenirs, jewellery, textiles, clothing and food. Whether you are at home in Scotland or at home abroad, proudlyscottish.com will help you find the perfect gift and send it to whoever you want - wherever you want. http://www.proudlyscottish.com/

* The Scottish Store -- for that little bit of Scotland direct to your door! http://www.scottishstore.com/

* The Scottish Bride - Specialty items for a Scottish wedding. A division of The Scottish Store. http://www.scottishbride.com/

* Scottish Gift Shop - Beautiful clan crests and heraldic panels hand carved in wood to client specification. The intricacy of these designs is only made possible by the dedication and pride Andrew takes in his work. His commissions have ranged from 6'' high to 5' high. Available in a variety of hardwoods. We have a small selection of celtic woodcarvings for sale. Our designs are mainly commissioned based. Suitable for clans, fraternities, clubs, banks, memorials, military insignia etc. http://www.scottishgiftshop.net/

* Treasures of St. Andrews - Manufacturers of an exclusive range of Saint Andrew, Scottish and Celtic design jewellery in 9ct and 18ct gold, and all our gold jewellery is hallmarked for your protection. We also stock a range of gifts only available at Treasures of St.Andrews including a new range of Presentation Gifts and Golf Trophies. http://www.treasures-standrews.co.uk/

*Houston Traditional Kiltmakers (Kiltmakers.com) - "Welcome to Kiltmakers.com. Probabaly the best highlandwear outfitter in the world. We are the only shop in the world to show every tartan and can special weave specific tartans. You can see all genuine tartans/plaids on our web site or in our shop. Our site highlights all our products at there best direct from Paisley Scotland." http://www.kiltmakers.com

*Muffet Monro - Unique Hand Decorated Bone China. "Working in my studio in rural Devon, I design and paint unique pictures, patterns and motifs onto bone china. Most items are made to individual commissions but some are available off the shelf and may be bought online from this site." http://www.muffetmonro.com/

* The Royal House of Stewart - Our site covers many subjects including: Scottish History, Knights Templar, The Clans, Scottish Castles, Famous Scots, and up to the minute news about Scottish issues. We have music & video available from the well-known Scottish groups, Clann and Drumma, Gaberlunzie, Ted Christopher, Ronnie Browne, and other Scottish bands. We have an on-line shop where books, T-Shirts and music may be purchased. We are sure you will enjoy a visit to our very popular Scottish research site and look forward to welcoming youu. http://www.royalhouseofstewart.org.uk/

* Kilts of Caledonia - an online retail outlet, has as its suppliers, companies which are synonymous with the men's fashion and kilt manufacturing industry in Scotland. We have probably one of the most comprehensive choices of Clan tartan and fabrics on the internet. We offer for sale, at extremely competitive prices, top quality apparel which is classified as Highland wear, made in traditional and designer styles, such as Scottish or Irish kilts, woven in traditional tartan or designer cloths made from 100% Scottish wool, Jackets and Waistcoats in a variety of colours and cloths, dress and casual Shirts also in a variety of colours, formal and modern dress Ties, Sporrans and Belts handcrafted in the finest of leather skins and fur, Sgian Dubhs, Highland Dirks, Kilt Pins, Plaid Brooches, Belt Buckles all available with Clan Crests and crafted from metals such as Steel or Pewter and Palladium. We deliver world wide with all of our products hand packed on our own premises. http://www.kiltsofcaledonia.com

* Hiraeth Celtic Goods catalogue has an outstanding selection of Scottish and Welsh books, music, jewelry and gifts. Please visit our web site at
http://www.hiraethcelticgoods.com


* Sweeties Fae Hame - It is encouraging and exciting to know that men and women all over the world meet regularly to uphold and celebrate the culture of Scotland. The Scottish Societies with their members keep alive the traditions of Scotland both in the UK and abroad. We in Scotland also do our best to continue working towards sustaining our unique traditions in music, art, literature, dance, history, and food and drink. One long standing tradition is our "Sweeties" (candy). The Scots are well known worldwide for amongst other things, our sweet tooth!!!!! Our "Butter Tablet", "Edinburgh Rock", "Macaroon Bars", "Soor Plooms", and "Lucky Tatties" to name a few "sweeties", are uniquely delicious. We are a small family run company aiming to promote and maintain interest in our Traditional Confectionery as an important part of our heritage. Details of our "Sweeties" can be found on our web site You may be interested in our goods for special events, to send to friends or family as unusual Christmas gifts. http://www.sweetiesfaehame.co.uk/

* Whiskymac Scotland - We are a family business based in South West Scotland and we are proud to invite you to look at our new website. In it you will find a fine selection of Scottish giftware and our own 12 year old Malt Whisky, (tried and tested by all of our staff - on many occassions!) which is only available through our website. We are sure that a discerning Scot will find something here for themselves or as a gift for family or friends. Many thanks for looking!! Just follow the link - http://www.whiskymac.com


*Free E-book on Wearing the Kilt - By Dr. Nick Fiddes, Founder of Scotweb. After years of dealing with thousands of enquiries about every aspect of buying kilts and tartans, I decided that the time had come to try to condense it all down into a simple guide. So with much help from colleagues and even competitors, this is the result.

The (free) e-book covers everything from why you should own your own kilt (and you really should!) to how to find your tartan (or other material) to what all the outfits and accessories are. I've written it especially to help people who have never owned a kilt, but are tempted. But I hope there's something there for everyone.

The book also provides detailed warnings about how to avoid being ripped off by the frausters who plague the highland dress market today (both on the high street and online) selling poor quality copies from cheap labour economies, that drive authentic producers out of business. I feel strongly that people should understand the threat these people pose to honest shops and traditional skills, not to mention to the dignity and even safety of people who innocently buy their rubbish.

It's written in non-technical language to be as clear and easy to read as possible. And I've tried to keep it impartial and objective, so it recommends other companies and not just my own for example. It's a serious attempt to help a lot of people, and so far feedback has been positive. http://www.scotweb.co.uk/nick/buyingyourkilt/


* Welcome to Scotland's Gift Shop - the place to buy all your Scottish gifts. From CD's, Scottish books, Celtic gifts, Tartan gifts and many, many, more... http://www.scotlandsgiftshop.com

* Welcome to Iconic Scotland - On this site you will find photographs of Scotland for sale. These photos are available in all sizes, in colour, black & white and sepia. Tourist and genealogy information, Scottish poems and Scottish recipes are also available. There are photographic categories on Attractions, Scottish Images, Towns and Wildlife. http://iconicscotland.com/

* Scots Connection - Since 1999, from our base in the heart of castle country, we have supplied quality Scottish tartans, traditional Scottish gifts, and the finest highland dress, to thousands of satisfied customers around the world.
We offer an extensive range of Scottish tartan gifts, highland dress, tartan material in thousands of tartans, and Clan crests for most Scottish Clans and families.
Popular Scottish tartan gifts and highland dress accessories include tartan ties, tartan scarves, cummerbunds, bow ties, waistcoats, vests, ribbon, sashes, blankets, shawls, serapes, stoles and headwear. Use our tartan browser to view your family tartan. www.scotsconnection.com
* Scotland Photo Store - Scotland Photography Store gives you the opportunity to purchase photographs reflecting Scotland's turbulent history, Scotland's beauty, and the spirit of her people. http://scotlandphotostore.com/
* Scottish Croft - An online shop for quality Scottish products offering free shipping to US and Canada. Our merchandise includes clan crest jewelry (kilt pins, tie pins, cap badges), clan crest wall plaques, illustrated clan heritage books, tartan ties and mini sashes.www.scottishcroft.com

* Highland Hoots - Humerous original cartoons, prints, greeting cards, and postcards. Highland Hoots are inspired by the loveable creatures depicted therein.
Few animals have more personality than a highland cow and Scottish American artist Lois Bee has set about capturing their expressions, putting them in human situations and hopefully putting smiles on people's faces.
http://www.highlandhoots.co.uk/
* Celtic Virtue - Welcome to Celtic Virtue Ltd. We are an Irish company based in Dublin where we make Celtic engraved memorial plaques and award plaques inspired by our ancient monuments, Celtic and Christian symbolism. All the memorial and award plaques draw from our rich history and tradition of craftsmanship. These small plaques can be ordered online using our secure payment service; your personalized plaque will then be shipped to your nominated address either for yourself or as a gift to someone else. If you would like to commemorate a loved one with a Celtic engraved stone, to honour Celtic heritage and roots, feel free to browse our website to find the ideal memorial plaque. If you would like to reward someone or send wishes for a happy occasion, that will stay carved in stone forever, we are happy to provide you with a Celtic engraved award plaque.


It is said in Gaelic proverbs that "to know where you're going you have to know where you've come from". Never has it been more interesting to know about your ancestral history and more important to commemorate your lineage. Our engraved stones are crafted from Irish Blue stone, Celtic Green Stone and Gaelic Black stone. For centuries these stones, known for their healing powers, have been engraved by the Celts to commemorate big occasions and loved ones.


We hope to help the Celtic Diaspora remember loved ones by offering a small piece of native land incorporating fine design and craftsmanship. Order a St. Patrick's Day gift today and get and engraved stone from home. http://celticvirtue.com

Photo from V & A StudiosV & A Studios * We are a photographic studio based in Forfar in Angus specialising in Scottish scenery, wild flowers and the Scottish countryside. Our website www.vastudios.co.uk sells mounted photographs and photographic cards. Postage is free to all Scottish and Irish Society members. Best wishes from Angus Alex Brennan V & A Studios
MUSIC AND DANCE


* R.S.C.D.S., Seattle - The Royal Scottish Country Dance Society Seattle Branch http://rscds-seattle.org/
* Plateau Scottish Country Dancers - Enumclaw, WA - Mondays, 7 to 9. Danish Hall, 1708 Porter St., Enumclaw, WA. Contact Jim and Pat McDonald for more information. PlateauDancers@comcast.net http://PlateauDancers.home.comcast.net/

* Bob Dunsire's Bagpipe Web Directory http://www.bobdunsire.com/bagpipeweb/

* Rory McLeod on-line Scottish music http://www.rorymcleod.com/links/song.htm

* Scottish Songs On-Line http://www.siliconglen.com/scotfaq/9_1.html

* Yahoo! Geocities - Numerous Celtic music sites http://pages.yahoo.com/nhp/music/genres/celtic

* Taylors Traditional Tunebook http://www.contemplator.com/tunebook/

* Briathra-Amhran-Ceol (Words, Music & Song) - supporting the Gaelic language. http://www.briathra-amhran-ceol.scotnet.co.uk/

* The Early Music Guild of Seattle http://earlymusicguild.org/

* The Contemplator - Folk Music of England, Scotland, Ireland, Wales and America http://www.contemplator.com/folk.html

* Scot Rocks - A Pictorial Of Scots Born Rock Singers and Musicians http://www.geocities.com/scot_rock2003/home

* Forever Scotland - A CD by Alex Ross. http://www.scottish-music.co.uk/
* Kevin Auld - A full time bagpipe instructor and performer in Seattle, WA USA. On his website you can find information about Scottish Highland Bagpipes, bagpipe lessons and how he can "add a little flair to your special event". http://www.seattlepiper.com
* The Washington Scottish Pipe Band - (new site) http://www.wascots.com
* Red McWilliams - "America's Celt'. I welcome you to my world of Celtic Music. Take a moment to look through the pages that I have. Grab a wee dram of some fine single malt Scotch, like Laphroaig, Oban or Tomatin, and stop by my "Recordings" page and click on the sound bytes. Pictures will be posted and changed from time to time. So come back again because you're always welcome at my house! But next time, bring a wee dram for me wi' you! http://home.flash.net/~celtsong/
* Don P. Scobie, Highland bagpiper - Visit Don's delightfully wacky web site, read about his exciting debut solo album, and how you could advertise on his bald noggin! http://www.bagpiperdon.com
* The Northwest Junior Pipe Band - a nonprofit organization that provides an alternative music experience for kids age 8 to 18. The band is based in Shoreline (North Seattle, WA) and is open to any young person in the Puget Sound region interested in Scottish piping or drumming. The NWJPB is a competition and performance-oriented pipe band, traveling each summer to Scottish Highland Games, competing against other bands and playing for the thousands of people who attend these events. The band also performs at a variety of festivals, parades and private events throughout the year. http://www.nwjpb.org
Piper's Creek - "Plays a blend of Scottish and Irish traditional music seasoned with American and European influences". "Our music is equally at home in concert hall, chapel or pub". http://www.piperscreekmusic.com
"Clarinda's Reply" - Kevin Walsh's newly released album called "Clarinda's Reply", the title song of which has already been described by a leading authority on the work of Robert Burns, Professor Ken Simpson, as "Moving and appropriate". Kevin has also been invited to perform at the International Burns Conference in Glasgow in January 2006. The album also contains two version of "The Lion and The Cross" which has been hailed as a potential candidate for a new Scottish national anthem, if ever a decision is taken on this subject. http://www.clarindasreply.co.uk/
*Streaming Pictures - a small company which has been in business for just a year, producing CDs and DVDs of Scottish Traditional Music and Dance. We used to live in England near London, but 3 years ago decided to move to Scotland to be nearer the music and dance which we love, and now live near Lockerbie. Iain Hale has spent over 30 years working in Television for the BBC and other media companies in London, and overseas in California and Italy, I am well known for devising the dance Fisherman's Reel, contributing to the Dance On! Magazine and I teach several Scottish Country Dance classes in my local area. We have produced two volumes of a DVD series called Meet the Musician in which well known Scottish Traditional musicians talk about their influences, how they got started, some amusing anecdotes and play some music together. We have also produced a CD by Kenny Thomson and the Wardlaw Scottish Dance Band called We Twa, and a DVD which shows the dances twice through (no excuses for not knowing how to do them!). Our latest release is 'Learn to Dance Ceilidh', a DVD which gives instructions for the ten most popular Ceilidh dances, the steps, a walk through and then the dances demonstrated at full speed! There is also a CD of the ten dances played by the Stuart Anderson Scottish Dance Band. I hope you will be interested in our products; please have a look at our website to see what we have produced in the last year.
http://www.streaming-pictures.co.uk/catalogue.htm
* BeerTentRadio.com - Streaming Scottish music, on-line, 24 hours a day. http://www.beertentradio.com/
* Scottish and Irish Music at Mick Kelly's Irish Pub and Restaurant (Burien) - My name is Wayne Norris, I am the past Chairman of the U.S. National Scottish Fiddle Championships and was responsible for moving the event from Loon Mountain, NH to Mount Vernon WA in 2001.
We, my wife Sue and I, have been asked to host bi-weekly Scottish and Irish Music sessions at Mick Kelly's Irish Pub and Restaurant in Burien. We will be starting the sessions on Sunday, November 4Th at 4:00PM until 7:00PM and will continue every second Sunday thereafter.
We are hoping that you will come and participate in the beautiful traditional music of Scotland and Ireland. Musicians interested in participating may contact me, Wayne Norris at 206-870-1592 For those who wish to just come and listen can find directions and menu at the Mick Kelly's website http://mickkellysirishpub.com
* Celt Check! performs both Celtic and contemporary songs in either an acoustic or amplified venue. Whatever you need for your entertaining pleasure. http://www.celtcheck.com
SCOTTISH BOOKS, AUTHORS, AND ARTICLES


* Claire-Marie Watson - Author of the prize winning first novel "I am Grissel Jaffray", renamed for publication "The Curewife". "Interweaving Scottish witchcraft with a modern American thriller." The Book was launched May 2, 2003 and became a Scottish best-seller, currently in it's third printing (as of the Summer of 2011). http://www.claire-mariewatson.com/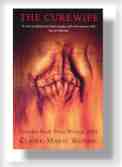 Webmaster's note: I found "The Curewife" fascinating, and the ending ingenius.



* Creedon Publications - Dumfries based Burns publishers. Included is "The Deltiology of Robert Burns", by Peter J. Westwood, a charming illustrated book of antique postcards featuring the life and works of Robert Burns. They also publish "Jean Armour, My Life and Times with Robert Burns" by Peter J. Westwood. An account of the life of Jean Armour, wife of Robert Burns, which throws new light onto her life and those of her family. http://www.creedonpublications.com/publi.htm

* Andy Hall's "A Sense of Belonging to Scotland" is a fantastic collection of atmospheric photographs showing the favourite places of Scottish personalities. http://www.asenseofbelonging.com/

* THE GUYND: A Scottish Journal by Belinda Rathbone - An enchanting memoir of rural life in Scotland, THE GUYND: A Scottish Journal (Quantuck Lane Press, distributed by WW Norton, Publication Date: Oct. 25, 2005; $23.95 cloth) chronicles author Belinda Rathbone's years as the unlikely American mistress of a sprawling estate outside Edinburgh. As a transplanted bride, Rathbone turns the observant eye of a foreigner to rural life, and provincial Scotland blooms in beautiful detail as she settles into her new husband's ancestral home and grows to understand the deep claim it holds upon him. The Guynd - as the crumbling Georgian country home is called-has housed five generations of Ouchterlonys, and the weight of its 400-year history shapes the daily lives of its inhabitants. As Rathbone negotiates her place in her new home, she encounters Scottish rituals both baffling and delightful, and a feudal system that still thrives among local aristocracy and their tenants. The holidays come complete with new traditions including the annual county ball, the fall pheasant shoot, and the ancient Hogmanay rituals of New Year's Eve, but for Rathbone, the mansion itself is the greatest joy. The Guynd still bears the scars of two World Wars, and its grounds are overgrown with derelict gardens and collapsing cottages, but Rathbone's improvements fly in the face of this decay, despite her husband's frugal nature and resistance to change. As seasons pass, the Guynd blossoms under their care, and subtle shifts in their marriage bring poignancy to Rathbone's memories of their years in the mansion.

Steeped in a deep appreciation of Scottish culture, THE GUYND explores the living history of Scotland. A lovely meditation on family life, Rathbone's memoir reflects the weight of the past up on the present, and above all, the ties that bind us together.

About the Author:

Belinda Rathbone is a historian who has written widely on modern and contemporary photographers. The author of 1995 New York Times Notable Book Walker Evans: A Biography and contributor to magazines such as House and Garden and Architectural Digest, Ms. Rathbone lives in Cambridge, Massachusetts.

THE GUYND:A Scottish Journal by Belinda Rathbone Quantuck Lane Press (distributed by W. W. Norton) Publication Date: October 25, 2005ISBN: 1-59372-015-7 Price: $23.95 HCTannenbaum PUBLICATION DATE: October 25, 2005
Contact: Janey 845-358-5413 janey@quantucklanepress.comTo order copies for resale, contact: special-sales@wwnorton.com
or call 888-494-3197 (Meg Sherman) *Angus Whitson's "Man with two dogs" - I write a Saturday countryside diary 'Man with two dogs' for the Dundee Courier newspaper. It's not just about my own home locality of the east coast of Scotland - wherever we are in Scotland I'm likely to write about it. I've launched a website and have uploaded all the weekly pieces back to the first one which appeared on 4th January 2003. I'm looking to increase traffic to it through links from other sites.Each week I post the most recent article, so there is always something new to read. In due course I want to add more pages such as dog tales, recipes and 'guid Scots words and phrases'.I know from feedback and mail that my Saturday pieces are enjoyed by all ages.It is an altogether Scottish website which can give visitors to your own site a very true picture of what life in the Scottish countryside is like. Here's a typical comment from a website that has put up a link to us "….it's a wonderful concept to be able to just click onto your site and take a 'walk' in beautiful Scotland." http://www.manwithtwodogs.com If only the Home page title appears, and a blank page thereafter, please use the navigation bar on the right hand side to scroll down to the foot of the page. Under View click on 'Liquid' or 'Fixed' to bring up the whole page. Best wishes from Scotland
Angus Whitson, Man with two dogs
Webmaster's note: I found clicking on the article I wanted to read from the Navigational Links on the right side of the site, and then scrolling down to the bottom of the page produced some marvelous "reads". I think you too will enjoy the weekly adventures of Angus, Ilka and the wee Macbeth. Shelley
*Leadership Book by Scottish Born George D. Wells, The American Dream in a Kilt, CEO Shares Secrets of Leadership, Life & Laughter - A new book publishing September 15, 2006. Meet former Silicon Valley CEO George D. Wells, authentic leader who shares how his Scotland roots shaped his corporate cultural values, his top 11 communication secrets that created profitable and healthy working environments and how empowering employees leads to success.San Jose, CA (PRWEB) August 29, 2006 -- Meet Scottish-born George D. Wells, author of The American Dream in a Kilt, CEO Shares Secrets on Leadership, Life & Laughter publishing on Amazon September 15, 2006.

This book is more than a typical management book. Take a peek behind the corporate curtain and see how things really happen in the executive suite. From decisions on international business, firing hundreds of employees to meeting The Queen of England.

How do you help build Silicon Valley into a $242 billion semiconductor business? By leading corporations to profitability, beating unions and empowering people around him. Learn George's 11 communication secrets to success, how to hire a witch doctor and when to wear a kilt to the office.

"The combination of George's Scottish wit and sharp business acumen resulted in a leadership style that was truly unique. There is no question that he was a key figure in shaping the future of Silicon Valley," Larry Carter, Former CFO, Cisco Systems

George D. Wells arrived in the United States from Clydebank, Scotland with $200, a wife, a baby and a job offer in Boston. After spending several decades building Silicon Valley he resides in Saratoga, California and continues to give his expertise as Lead Director to QLogic Corporation and board member of The First Tee organization. George, a dynamic leader, has conducted business all over the world, has given hundreds of speeches and is mentor to many. Visit our website for biographies, stories, book receptions and testimonials.

Press Contact: Nancy Padberg
Email: nancy@dreaminakilt.com
Phone: 310-437-3813
Website: http://www.dreaminakilt.com
* Argyll 1730 - 1850 recently shortlisted for the prestigious Saltire Society Scottish History Book of the Year Award.
Argyll 1730-1850 is a systematic account of what happened in Argyll in the period, starting in the 1730s, when the county's old social and agricultural order was overturned by its landowners.

In this thoroughly researched, comprehensive and instantly accessible book, Robert McGeachy tells the story of a revolution – one that would extend to the rest of the Highlands and Islands – set in train when Argyll's leading families, Campbells always prominent among them, turned their backs on clanship and embraced an explicitly capitalist approach to the management of their estates.

Robert McGeachy's sympathies lie with the victims of this revolution – men and women whose communities fell apart as the pace of landlord-induced change accelerated. But for all that those people suffered because of what was done to them, they did not suffer passively. If Argyll's lairds were at the forefront of modernising – as they saw it – Highlands and Islands society, the generality of Argyll's population were in the vanguard of organising resistance to the new order. Their fightback, as Robert McGeachy shows conclusively, was both more widespread and more effective than generally tends to be thought.

Argyll 1730-1850 also examines what is to be learned of social upheaval from folk belief; quarrying, mining and the beginnings of industrialisation; Argyll men's increasing participation in the British military; official hostility to Gaelic; and just about everything, in fact, that helped to make Argyll, by the mid-nineteenth century, so radically different from the Argyll of a hundred years before.

Robert McGeachy, who can trace his ancestry in Kintyre and the Isle of Gigha back to the mid 1600's, grew up in Argyll. Further information is available from www.birlinn.co.uk. The book can also be bought from www.amazon.co.uk

* MARCHING IN SCOTLAND, DANCING IN NEW YORK - by Margaret Dunlop
Margaret's book is now available from Amazon.com in addition to bookshops and other outlets. The amazon.com entry is a tribute to the book because many books published in the UK are often absent from the US
site.

This is a book which holds special appeal for those with connections to or interests in Scotland. It is an enjoyable and compelling read. The book is true to life and the historical events of the 1920's and 30's both in Scotland and in New York - the venue where many Scots and others from the UK sought a new life. Some additional information about the book and the author can be found on her website:http://www.margaretdunlop.com
*A Yearning for Jacob's Son by Ross Robertson
"When Elliot Walker overhears his boss, the chairman of one of the world's largest energy companies, ordering the Leader of the Opposition to come up with a strategy to fix the 'Scottish Problem', he reckons his old friend Dixie Armstrong is the very person who should know about it.
Unfortunately for Elliot he has no idea that his eavesdropping is about to uncover a series of events which could bring the British political establishment to its knees.
Poor Elliot, if only he had kept his mouth shut!
Especially when those involved include a Washington-based private equity firm, high-powered leaders of industry, the Security Services and an ancient Masonic brotherhood!
A rollicking, energetic and absorbing tale of cultural manipulation and political conspiracy, A Yearning for Jacob's Son is one of the most controversial books of our times"
http://www.ayearningforjacobsson.com/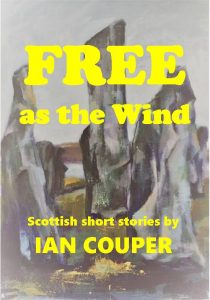 * Free as the Wind, an e-book of Scottish Short Stories by Ian Couper, is now available on Kindle and Kobo. A synopsis and other info can be found on the website: www.ic-booksandmusic.co.uk The site also has samples of the author's music and all the pages are self-explanatory.
* The Scottish Wedding Planner - by Nicola Taylor
Scotland is one of the world's most popular venues for destination weddings. Who wouldn't want to marry in a country which combines romance, beautiful scenery and splendid historic surroundings?
This book goes through the whole process in depth and include details of over 100 of the most stunning and unusual wedding venues in the country, including fairytale castles and imposing stately homes, romantic ruins and ancient abbeys.
The book is illustrated throughout with the personal experiences of couples who had their own dream weddings in Scotland.
For the many couples who wish to marry in Scotland, the hardest thing is making the arrangements from a distance. This book does the research for you, leaving you with the fun part of arranging your dream wedding!
The Author:
Nicola Taylor was involved in the setting up of one of the first Scottish online wedding planners, and has acted as agency representative, witness or 'photographer's moll' at many weddings. http://freespace.virgin.net/nicola.taylor/unboundpress.htm
* The Warriors and Wordsmiths of Freedom: The Birth and Growth of Democracy by Linda MacDonald-Lewis
"Did you know that the Declaration of Independence was based on a Scottish declaration against the English from nearly 700 years ago? This book will take you from the days of William Braveheart Wallace and Robert the Bruce during the Wars of Independence in Scotland, to the days when Scottish and Irish people immigrated to the American Colonies and helped George Washington and Thomas Jefferson fight for freedom in America during the Revolutionary War. Follow the thread from Scotland to America and come to understand how important one ended up being to the other in the development of democracy."
"Linda MacDonald-Lewis has been involved in promoting Scottish History in America for 20 years, and has sold Scottish books from her thriving shop on the American West Coast for over a decade. She works as a Master Performer at Highland Games all over the country, telling stories, reciting poems and singing. She also presents seminars on Scotland's history, mythology and folklore."
http://www.amazon.com/Warriors-Wordsmiths-Freedom-Growth-Democracy/dp/190630727X/ref=sr_1_1?ie=UTF8&s=books&qid=1274210905&sr=1-1


Monument to the Arran Clearances. Photo from the cover of 76.
76 * Gordon MacLeod's recent book about the Clearances across the Highlands and Islands of Scotland. 76 has recently been made available on Amazon for Kindle (key words 76 and Arran). The book brings the story of the Clearances to a national and international audience. Gordon's web site gives more information on the author and his other works. If you enjoyed Whisky Galore be sure and check out his first novel. www.gordonmacleod.weebly.com

'The Stuart Agenda', a first novel by Caithness author Alan Calder, has just been published as an e-book by the Willow Moon Publishing Company of New Orleans.
'The Stuart Agenda' is an intriguing take on history. It describes a conspiracy to get a young scion of the long defunct Stuart royal dynasty on to the throne of newly independent Scotland. Set in the 2030's, fact and fiction merge as Robert, the charismatic Stuart heir strives to regain his heritage. He finds love and the key to his quest in the heady political atmosphere of Scotland at last going independent. It is a political thriller with adventure and romance thrown in. In fact the perfect holiday read.
You can read excerpts from The Stuart Agenda and download from www.willowmoonpublishing.com as a PDF to computer or i-Pad and other e-readers. You can free read the first few chapters on amazon.co.uk and download to a Kindle.
You can also follow Alan's blog at http://alancalderwriting.blogspot.com
*BUT FOR FREEDOM - Across the Sea Beyond Sky, and the sequel BUT FOR FREEDOM - A Rebellious Echo of the White Cockade By Elizabeth Rodgers - Reflections on the Scottish Referendum and American Independence
The Referendum intertwines with the American experience. Three words rouse the hearts of Scots and undoubtedly had some bearing on the Referendum. They were also an important factor in the American colonial struggle against London.
The three words, 'but for freedom', are in the English translation of the Declaration of Arbroath. It was a petition signed by Robert the Bruce and his Lords in 1320 after defeating the English at Bannockburn in 1314. Directed to the Pope, it requests he intercede with the English to leave Scotland alone. Translated from Latin an excerpt reads … 'it is in truth not for glory, nor riches, nor honors that we fight, but for freedom – for that alone, which no honest man gives up but with life itself'. The tone was a national cry for the right to freedom and the right to defend freedom. It was a consequence after centuries of English kings scheming to conquer and subdue their neighbor to the north.
The egalitarian values of the Enlightenment kindled the concept of natural rights in those three words centuries later.
The religious reformation to Presbyterianism stressed the need for every Scot to have the ability to read the bible. This brought universal education, the highest literacy in Europe, and a well-educated middle class. However, after the union of the Scottish and English parliaments many of the moneyed elite were ensconced in the fashionable life of London. Their absence denied patronage to academicians. Consequently, diminutive Scotland, the poorest yet most literate country in Europe, had great influence in the American colonies with the influx of academicians from its shores. They became tutors, teachers, and professors. Instilled with the concepts of the Enlightenment, they had enormous influence on the young minds of future colonial leaders. One such educator was the young William Small, Professor of Philosophy at William and Mary. He was an ardent disciple of the Enlightenment. Thomas Jefferson was one of his students to become captivated with his egalitarian beliefs. His Declaration of Independence was a rousing affirmation of natural rights to self-determination and freedom.
Elizabeth Rodger, a graduate of Glasgow School of Art, now resides in New Jersey. She has taken those three words as the title for her novel BUT FOR FREEDOM – Across the Sea beyond Sky, and the sequel BUT FOR FREEDOM – A Rebellious Echo of the White Cockade. The theme is historical fiction based on the history of Scotland and Virginia. The story begins with a dark period in the rancorous relationship between Scotland and London. The sequel dwells on the rebellion of the American colonies to the edicts from Parliament.
In 1707, the Scottish nobility ceded with economic enticements to a Union of the Parliaments. There was rioting in Glasgow and Edinburgh. Decades later, the effort of Bonnie Prince Charlie to reclaim the throne was lost. A superior English force routed the Highland army at Culloden. Orders from London to 'give no quarter' had the English force scouring the Highlands. The ensuing destruction decimated clan culture. With no economic future, many Highlanders herded on disease-ridden boats, indenturing themselves for years as payment for passage.
The storyline follows the MacKenzie family after the torching of their home and their forced emigration to the 'New World'. With assimilation in the Virginian culture, they prosper. The oldest son commissioned to serve, survives the horrors of the French and Indian war. The youngest son befriends Thomas Jefferson at William and Mary. He returns to Scotland to study medicine in the hub of the Enlightenment, Edinburgh. He travels north to his birthplace to find the once thriving glen quite empty. Correspondence from his brother reports the rising anger in the colonies to the edicts from London. The beginning of armed conflict begins when the colonialists cross the North Bridge at Lexington in Massachusetts to confront the British force. They marched to the piping of The White Cockade, a melody associated with the white rose Bonnie Prince Charlie wore on his bonnet. It was a taunting sign of defiance to the English army. As the colonies unite to confront the British forces, the story ends with the reading of the Declaration of Independence on the courthouse steps in Williamsburg, Virginia.
BUT FOR FREEDOM-Across the Sea beyond Sky and the sequel, A Rebellious Echo of the White Cockade are eBooks available on www.lillibettbooks.com/BigKids or directly from Amazon Kindle.
* ILL Winds by John Pendleton
Skye featured in new novel. Are you interested in the beautiful Scottish Isle of Skye? And do you like a good read? Then a new novel by author John Pendleton, entitled "Ill Winds", may be just what you are looking for. "Ill Winds" is a tale of lust and infidelity, with most of the action taking place on Skye. Although the characters and some of the locations are fictional the novel captures the essential character of the island. The story is a contemporary one, with a bitter feud over a wind farm development suggesting parallels with barbaric clan battles of the past. It also takes a look at second sight, that mysterious and unwelcome gift claimed to afflict some Highlanders. The tale revolves around a happily married and creative English couple, who move to Skye to fulfill their pipe dream of a better life. They become enmeshed in the dispute over the wind farm and meet a rich assortment of local characters – a mixture of the funny, the devoutly Christian and the dangerously violent. And their world is soon turned upside down.... "Ill Winds" by John Pendleton is available in paperback from Amazon Books, price £7.99, or on Amazon Kindle, price £1.99. For details of the paperback version follow this link: http://www.amazon.co.uk/s/ref=nb_sb_ss_i_1_9?url=search-alias%3Dstripbooks&field-keywords=ill+winds+by+john+pendleton&sprefix=Ill+Winds%2Cstripbooks%2C173 *This is what they are saying about "Ill Winds": "The story is a fascinating one, with a strong concept that is intriguing from the start. The novel feels very current, with its intelligent engagement with the wind farm debate forming a good background to the compelling story of infidelity and lust that plays out in the foreground. The fast pace of the narrative is a real positive, and we especially liked the wonderful cast of unusual, often amusing, secondary characters too." Vicky Blunden, Myriad Editions (UK Publisher) "A thoroughly enjoyable page turner with a very topical theme and the timeless forces of sexual attraction and avarice played out on the idyllic isle of Skye. Sex and wind farms. What more could you want?" Mr P. B. Hancock "A good read. Really captured the essence of Skye and its inhabitants. Look forward to the next novel by the same author." Mrs Raye Bray "I really enjoyed the lively characters in the story and the descriptions of the lovely Isle of Skye. The twist in the plot took me by surprise! Thank you. A great read and look forward to the author's next book." Barbara Jeffery "A thoroughly enjoyable read. The issue of wind farms is currently a hot topic and the story reflects the passions that are raised by it. The beautiful setting on the Isle of Skye just enhances these passions. It all culminates in an ending with a novel twist." Richard Fowler "I loved it and recommend it to anyone who wants a good read about Skye." – Michael
* "The Year of the Prince" by George Kearton
I am very pleased to announce the publication of my first novel, "The Year of The Prince".
The book is volume one in a sequence of five novels of alternative history ("The House of Stuart Sequence") which, between them, will present how our history might have changed if the Jacobite Uprising of 1745 had been successful.
The sequence traces a line of monarchs from a restored House of Stuart through to the year 1900 and shows how British, European, American and World history could have been different if "Bonnie Prince Charlie" and his supporters had carried on to London and not retreated from Derby in December of 1745.
The book is published by Sea Lion Press, the UK's leading publisher of alternative history.
The Sea Lion Press website (www.sealionpress.co.uk) gives details of more than 40 of their alternative history novels which are currently available. You can also sign up to their mailing list from the website.
The Kindle version of "The Year of The Prince" is available now from Amazon by following this link:
https://www.amazon.co.uk/Year-Prince-House-Stuart-Sequence-ebook/dp/B01FC9OWK2/ref=sr_1_8?ie=UTF8&qid=1462831712&sr=8-8&keywords=the+year+of+the+prince
I hope you find the book of interest.
Sincerely,
George H Kearton
TRAVEL

* Scotfreedom.com - "Scotland vacation packages made to measure for you." http://www.scotfreedom.com/

* Edinburgh Castle - "Edinburgh Castle is every schoolboy's dream of what a castle should look like". Extensive information on the castle and the vicinity. http://www.edinburghcastle.biz/

* A Taste of Scotland - "The guide to the best places to eat and stay in Scotland." http://www.taste-of-scotland.com

* The West Highland Way - Each year the West Highland Way is trekked by about 50,000 Scottish and International walkers from all over the world - for most of them it is an unforgettable experience. The spectacular beauty - the worldwide popularity - and the success of the West Highland Way, are the reasons that this historic walking route is considered the flagship of all the walks in the United Kingdom. http://www.albawest.com/

* Go.Scotland.info - A specialist database that offers complete details of accommodation in Scotland; and everything you need to plan a holiday - with accommodation ranging from friendly bed and breakfast, self catering, 5 star hotels; even castles. In depth coverage includes outdoor activities, places of interest, restaurants, pubs as well as complete listings of the best accommodation in Scotland. http://www.goscotland.info/

* Share an island dream... This is your opportunity to share in an island dream and have your own private island available to you through a lifetimes interest in the romantic Scottish island of Sgarabhaigh ( pron. Scaravay) which sits majestically in the turquoise waters of the Sound of Harris in the Outer Hebrides and guards its eastern approaches. Whales and dolphins glide through the crystal clear waters around the island and a colony of seals live on its shores. http://www.scaravay.com/

* Bargain short Breaks - Cheap city breaks, weekend getaways and short breaks. http://www.bargainshortbreaks.com/

* The City of St. Andrews - Featuring a calendar of events coming up this year, details of local articles to do with the town of St. Andrews, classified adds, online forums for discussion, software to do with St. Andrews and golf, and most of all information about St.Andrews and our St.Andrews Day celebrations. http://www.cityofstandrews.co.uk/ * Welcome to Argyll on Line, the main portal site for Argyll and the Isles in the West of Scotland. We have detailed and extensive information about accommodations, towns, history, sights, travel, culture etc. http://www.argyllonline.co.uk
Note: See "The Celtic Treasure Chest" in Vancouver, listed above under "Mercantile" for details on their tour to Scotland.
* Scotland-Tours.com - focuses on creating memorable self drive or driver guided vacations to Scotland for individuals, families and small groups. Learn about the history and heritage of our beautuiful country and explore many of our famed castles, distilleries and Royal Palaces. Perhaps enjoy rural Scotland and its outstanding natural beauty or visit one of the many islands with their own distinctive cultures and traditions. You may wish to enjoy some sports, Highland Games, The World Famous Tattoo or Edinburgh Festival. Scotland Tours has been appointed by the Clan Kincaid to organise their Clan Gathering in 2008 and we would be keen to talk to other clans about arranging their 'homecoming'. When in Scotland we can offer a wonderful variety of accommodations; stay at some of our superb resorts, eligant castles, magnificent country house hotels or perhaps a city centre serviced apartment would be your choice. http://www.scotland-tours.com
* 1st Events - When it comes to arranging top quality conferences or incentive events in Scotland, 1st Events should be your first choice of partner in event management. We arrange all types corporate and incentive events for sales teams, Boards of Directors or conventions. Our services frequently start with our venue finding service which progress to building the event and will continue through to welcoming the guests and delivering a highly professional service to one and all. We are able to mix meeting sessions with leisure activities, site visits, partner programmes and gala dinners to give every guest a true flavour of Scotland. http://www.1st-events.co.uk
* Scotland Golf Tours - We arrange golf tours to Scotland & Ireland for golfers from all over the world. We also arrange tours to the famous courses in England and Wales. All of our packages are custom made to ensure that you get the most that you can from your golf tour. With over 2000 courses to choose from we can offer classic links golf, scenic parkland golf, challenging championhip courses and also many excellent local courses that will thrill and challenge every golfer. We include guaranteed tee times on all the famous courses on the Open Championship rota and the British and Irish Ryder Cup Courses, and frequently include tickets to some of the major professional tournaments in Britain and Ireland each year. Contact us now to discuss your tour and obtain your free quote and itinerary.
http://www.scotlandgolftours.com
*Secret ScotlandTours - self drive tour itineraries, selected accommodation guides and online information on over 150 major attractions.
"We are passionate about showing you the best of Scotland. We've travelled the country extensively to create this website. We'll guide you to the best experiences, but equally we'll warn you about the tourist traps that aren't worth visiting, because we've seen them, done them, and when necessary, tasted them. Few guides are more comprehensive or honest.

We have compiled a wide range of self-drive tours for every taste and interest, of different durations, and covering the whole of Scotland. They give you the benefit of honest and unbiased first hand experience. They will guide you to find the special secret places that most tourists will never find. Our aim is to offer you a great choice of opportunities to experience Scotland as the Scots love it.

Our lists of recommended accommodation are made of carefully selected and personally visited B&Bs and Guesthouses, to save you hours of wearisome research and the gamble of pot luck selection. We only recommend places where we would be happy to stay ourselves. Bed & Breakfasts and Guesthouses can't pay to feature in our lists. This means that, unlike other websites, we are free to only include the best and we are able to give you honest and unbiased descriptions." http://www.secret-scotland.com
*Scottish Clans and Castles offer tailor-made planning and booking services enabling you to do any or all of the following:
Stay the night in a castle
Spend a day or two in a country house as personal guests of the owners
Enjoy the company of locals in a traditional Scottish Inn
Visit your Clan Heritage
Pursue your interests: Highland Games - Celtic Music - Loch Ness - Boat Trip
Let us plan your customised self drive tour of Scotland, including accommodation reservations and car hire.
One of our sample itineraries is the Classic Tour which is ideal for first-time visitors to Scotland. Another is the Diana Gabaldon Tour, for fans of that novelist.
Read our introduction to Scottish Castles, Inns & Country Houses to see some of the variety of accommodation you can experience.
http://www.clansandcastles.com/
* Scottish Ancestral Trail - specializes in luxury vacations in Scotland uniting you with your Scottish ancestral heritage. We offer fully customized ancestral tours with luxury accommodations and chauffeured transport. Our meticulous preparation of your itinerary and our intimate knowledge of Scotland and its history ensure that you uncover your past with ease. http://www.scottish-ancestral-trail.co.uk
*Welcome to ScottishLaunch.com Not just another directory...

Everything you need to stage your event in Scotland is right here, on the Scotland's foremost event management resource. From corporate events in Scotland, Edinburgh, Glasgow or The Highlands to private events, we can cater for it. From Scottish venues to caterers, entertainers to themes and decoration we can organise your corporate or private event or party. Whatever you are organising, from product launches to conferences in Scotland, we provide you with instant free access to the best Scottish venues and suppliers, vetted by our professional team, coupled with a complete event management service. http://scottishlaunch.com/
* LoveHolidays - At loveholidays we have revolutionised the way we offer you holidays. We provide four flexible payment options to choose from, in a bid to make holidays more affordable for everyone. After all, there is no feeling quite like booking your perfect getaway!

SPORTS

* AAW! Football Creations - An interesting site for football enthusiasts http://www.aaw-fc.co.uk/
* Famous Tartan Army is a new magazine produced by us, the supporters, and is dedicated to supporting and promoting the Scotland national football team and their supporters the Tartan Army. Issue #1 was released on October 5th 2005 and has been extremely well received. Issue #2 will be on sale from 27th Feb 2006. We're anxious to get the word out to ex patriots of Scotland about this unique Magazine. For more information please visit our website, or contact us at our e-mail address: mail@famoustartanarmy.com. Take a look at our fantastic mag! Yours in Tartan, John Tannock. http://www.famoustartanarmy.com


* Scottish Shinty in Seattle! Taylor Holtz is actively involved in developing interest in the great Scottish sport of shinty in Seattle. He's taken it upon himself to educate and find Scots in the area interested in trying their hands with a caman. Attempts have been made by others in the past to start a shinty club but with little effort. It is common for folk to think of things Scottish as tartan, bagpipes, the Gaelic language, and the Highland dance. The sports of the Gael are so often overlooked and Taylor thinks it is crucial for Scots to help perpetuate all aspects of the culture. For more information, please contact Taylor at his e-mail address: mailto:camanachd@hotmail.com or visit the shintywa website below. * The Washington Camanachd Club - Shinty is indeed active in the Seattle area! All skill levels are welcome and they offer coed teams. Learn more about this great Scottish sport at: http://www.shintywa.com/


* Executive Golf Tours Scotland Ltd, andExecutive Golf Andalucia - By way of introduction, we are the new travel partners for Executive Golf Tours Scotland Ltd.

Executive Golf Tours Scotland Ltd was established 25 years ago by its President, Howard Morris. EGT (Scotland) specialise in luxury corporate golf tours including St. Andrews (where we have 100% booking record to date) Kingsbarns, Gleneagles, Carnoustie and just about every other well-known Scottish course you can think of. Tours also accommodate non-golfers on shopping and sightseeing tours, whisky tasting and much much more.
Your members, will I know, appreciate that the international links with Scotland, both historic and contemporary, run deep and remain strong.
GOLF IN SCOTLAND: Scotland, the home of Golf, has over 540 golf courses to choose from, as well as world famous championship golf courses, new Scottish golf courses such as Kingsbarns, St Andrews Bay Torrance and Devlin courses and The Roxburghe in the Scottish Borders are firmly part of the 'must play' circuit. And many more classic links, parkland and heathland golf courses welcome visiting golfers every day of the year.

Executive Golf Andalucia replicates the service from the Costa Del Sol with the only notable difference being the Costa Del Sol is named as such for a reason, in that the sun actually shines on average 320 days a year! As per our Scottish office, non-golfers are very well catered for too. We can organise days spent relaxing on one of the Costa Del Sol's beautiful beaches, swimming in the Med, sampling Spanish cuisine from the beach restaurants, shopping in the sophisticated retail centres or at one of the colourful local street markets, cultural tours, or we are also happy to arrange spa visits, horse riding, tennis etc.

We look forward to welcoming you to both Scotland and Spain and sharing with you many of their cultural and sporting delights.

We look forward to hearing from you.
Hasta pronto!
Derek Hamilton
Executive Golf Andalucia
O:(+34) 952 88 5468
M:(+34) 637 87 5696
E: derek@executivegolfandalucia.com
W: http://www.executivegolfandalucia.com


TEA ROOMS AND TEA SHOPS

* Cat-Tea Corner - The Guide to Tea Rooms and Tea Shops in the USA, Canada and Beyond http://www.tearoomguide.info/
To previous page: Today's News from Scotland
To next page: Gung Haggis and Assorted Bits